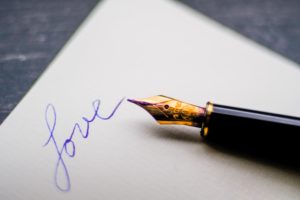 A conversation can be a contest,
or a game of catch with invisible balloons.
They bounce between us, growing and shrinking,
sometimes floating like cloud medicine balls,
and sometimes bowling at us like round anvils.
You toss a phrase and understanding blooms
like an anemone of colored lights.
My mind fireworks with unasked questions.
Who is this miracle speaking to me?
And who is this miracle listening?
What amazingness are we creating?
Out of gray matter a star spark of thought
leaps between synapses into the air,
and pours through gray matter, into my heart:
how can I not listen generously?
~Marilyn Nelson, Generous Listening
---
As miraculous creatures, we are always in conversation with ourselves and with spirit. But are we really listening? Are we tuned in to that inner voice and have we quieted our mind enough to really hear what is being said?
In this intimate circle, you will join five other kindred souls and learn how to "listen generously" to your higher self and to tap into its deepest wisdom. Using a powerful and transformative form of writing called "Proprioceptive Writing," you will learn how to slow down your thoughts and begin to focus on what is called "inner hearing." Together, we will learn how to listen to our inner voice with empathy and curiosity in order to connect with spirit and gain insights that open both our hearts and minds.
During your time together, Reverend Jessica will guide you through this simple but profound method of Writing as a Spiritual Practice. With your favorite pen and a heap of unlined paper, we will write as a circle and then listen—without an agenda—to each other as we read aloud what we've seemingly channeled from our higher selves.
Unlike other process-writing methods like free writing, journal writing, morning pages, and stream-of-consciousness writing, the aim of Writing as a Spiritual Practice is not merely expression but also reflection. The gift of this form of writing is that we are not writing for anyone other than ourselves and yet when done in circle, everyone benefits deeply from the wisdom you tap into from spirit.
To help facilitate those new to this practice, Jessica can offer prompts to kick off each writing session (called a "Write") and then guide you through the process from there. If you're an experienced "Writer," you're welcome to a prompt or to simply deepen into your "inner hearing."
This form of writing is transformative, expansive, and sacred. Having used it with herself and others for over 6 years, Jessica can't wait to guide you as you learn how to Write as a Spiritual Practice and witness the miracle that is always speaking to you.
Let's write!
"If people are yearning for more magic, more winks from the aether, then this circle invites that in and more. Unexpected delights and invitations. And I believe that we are crying out for wonder and awe. This is a real way to tap into that in a very accessible way." ~ "Writing as a Spiritual Practice" Circle Member
But, but, but… I'm not a writer.
To learn or engage in Writing as a Spiritual Practice, you do not have to be a writer, let alone a so-called "good writer." This circle isn't about how well you write. Not in the least. It's actually designed to help you deeply listen, or more accurately, how to tune in and allow yourself to hear—hear your inner voice, your higher wisdom, the voice of the Divine. You then write what you receive as you receive it. Finally, you read it out loud in circle to hear what you received at a deeper level. It's an exercise in presence not perfection.
Circle Details
Our circle will meet weekly for 6 weeks via Zoom.

We begin Sunday, April 17, 2022:

April 17, 24; May 1, 8, 15, 22

We will meet at 4:00pm PT/7:00pm ET.

Each session will be 2 hours long.

Every week, we will aim to have 2 writing sessions ("Writes") + time for reading aloud and personal reflection.

In between circles, we will encourage sharing and connection via a private group in

The House of Belonging

online community.

Each circle will be lovingly facilitated by Jessica Steward using the Circle Sanctum model and the Proprioceptive Writing Method. (Shared prior to class.)
**This circle will NOT be recorded. Live attendance is required.**
How to Prepare for Circle
You will want a comfortable writing surface conducive to hand-writing.
You are encouraged to set up a private space from where you can join the circle uninterrupted. Light a candle. Get comfortable.
What to Bring
This form of writing is handwritten. Bring your favorite pen and plenty of sheets of unlined paper.
A clipboard to store and organize your "Writes" can be helpful, but is not necessary.
Join The Circle
For every circle, A Mighty Kindness offers 3 tiers of pricing to help make our offerings available to all. For Maintainer and Beneficiary offerings, please use the coupon code to receive your adjusted price.
SOLD OUT
Questions? Want to be notified when the next circle opens? Want to organize a private writing circle for Jessica to facilitate? Email bekind@amightykindness.org.
---