ABOUT A MIGHTY KINDNESS
WHO WE ARE
A Mighty Kindness is a modern Interspiritual community, conceptualized as a new kind of non-religious meetinghouse. Here, we cast off restrictive and dogmatic structures of traditional religious institutions and explore and deepen our respect and understanding of ancient wisdom traditions and global philosophies to discover the rich, connective, and healing wisdom that underlies each of them. Our goal is to help each of us find more intention, purpose, connection, and meaning in our lives without ignoring the science, psychology, philosophy, and sociology of our modern, evolving world. We believe that our best learning happens in community and so all of our programs are offered in a circle model, designed to put a leader or teacher in every chair.
A Mighty Kindness is truly an interspiritual community—we welcome all seekers, skeptics, and scamps here—without ascribing ourselves to a particular faith, wisdom, or religious tradition as an organization. Among our leaders and members you will find Agnostics, Atheists, Christians, Jews, Muslims, Humanists, Sikhs, Hindus, Taoists, Buddhists, Quakers, and quite literally everything in between. We welcome anyone who comes to us with curiosity, authenticity, openness, a commitment to personal and communal growth, and, most importantly, kindness.
We here at A Mighty Kindness believe in and support the sciences—biological and social—and consider the important historical and political context when learning about the origins and roots of all organized religions. We are actively anti-racist and committed to dismantling the systemic and institutionally oppressive systems that have contributed to the marginalization and subjugation of anyone who is considered to be part of the non-dominant culture.
Our Leadership
In Medieval Europe, nunneries or convents were often one of the few places that women could escape the limitations of their role in society. By becoming a nun, they were free to explore their spirituality, could hold positions of authority and influence in their community, and had free access to books in order to read and write, which was uncommon at the time.
To be in a convent or nunnery was to commit oneself to a path of devotion, and the work medieval nuns did was of service to not only their abbey or priory but also to the community-at-large. Convents provided food and healthcare to the poor, education for young women interested in becoming fellow nuns, work for local townspeople, and would often copy or illuminate ancient texts thus preserving them for future generations. Teresa of Avila, Julian of Norwich, and Hildegard of Bingen were all devoted members of medieval nunneries and produced some of the most provocative and inspiring spiritual works not only of their time but of all times.
The term 'convent' comes from the Latin word "convenire" meaning "to come together," which serves as a core inspiration for our organization. At A Mighty Kindness, we have loosely organized our leadership as a nod to the importance of medieval convents in the spiritual lives of not only their members but of those of the community they served. We've blended this model with other organizational structures—both ancient and modern—to ensure we are acting in service not only to the spirit of our community but also to each other.
"The real religion of humankind can be said to be spirituality itself, because mystical spirituality is the origin of all the world religions. If this is so, and I believe it is, we might also say that interspirituality — the sharing of ultimate experiences across traditions — is the religion of the third millennium. Interspirituality is the foundation that can prepare the way for a planet-wide enlightened culture, and a continuing community among the religions that is substantial, vital, and creative. Interspirituality is not about eliminating the world's rich diversity of religious expression. It is not about rejecting these traditions' individuality for a homogenous superspirituality. It is not an attempt to create a new form of spiritual culture. Rather, it is an attempt to make available to everyone all the forms the spiritual journey assumes. Interspirituality as a world-changing force is made possible by the openness of people who have a viable spiritual life, coupled with their determination, capacity, and commitment to the inner search across traditions."
—Br. Wayne Teasedale, "The Mystic Heart: Discovering a Universal Spirituality in the World's Religions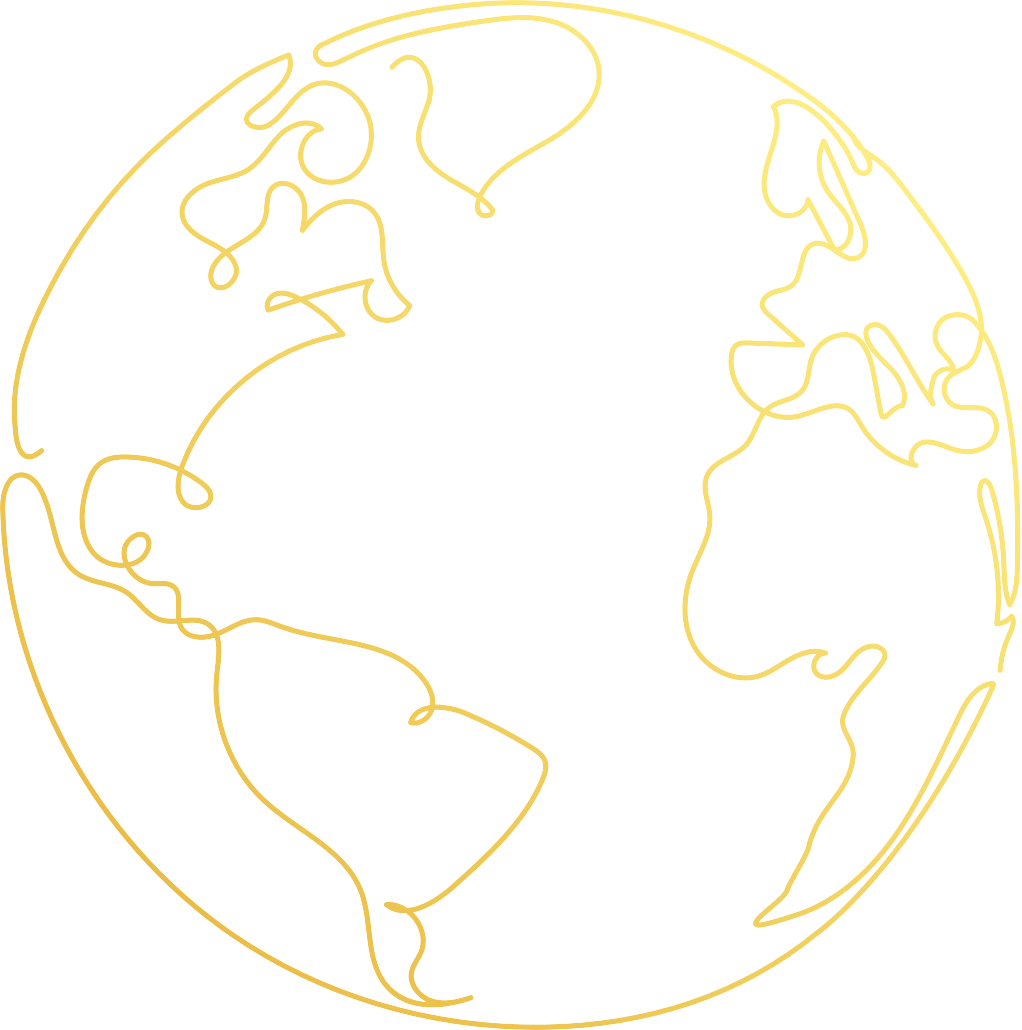 Meet Your Lantern Keepers…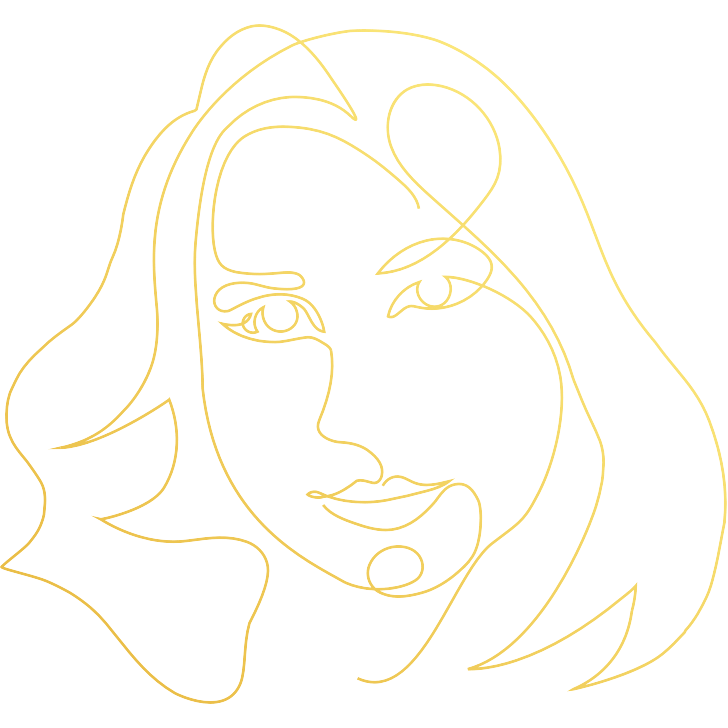 REV. JESSICA STEWARD [She/Her]
Abbess, A Mighty Kindness | Prioress, House of Belonging | Circle Facilitator | Scamp
The idea for A Mighty Kindness came to Reverend Jessica Steward during her final year at the Chaplaincy Institute of Maine—a non-traditional interfaith school located in Portland, Maine. She envisioned a new kind of spiritual community—a new kind of spiritual "meetinghouse," if you will— to support other non-traditional spiritualists like herself. Her dream is to be in community with others to unlearn, unravel, and release the stringent dogma of old world religious traditions in order to get to the shared philosophies, meaning, and wisdom underneath. This work is done through a lens of modern knowledge and understanding in order to create a kinder, more engaged, and more caring community. The modest goal? To use our collective kindness and understanding to help reshape the future of our planet.
Ordained as an Interfaith Minister in 2016, Rev. Steward considers herself "spiritual but not religious" and a Scamp through and through. Although her family enjoyed traditionally Christian holidays like Christmas and Easter while growing up, it was Jessica's mother—a covert animist pagan—who first encouraged Jessica's curiosity when it came to God, spirituality, and religion. At her mother's urging, Jessica began to study, explore, and understand the world's religions and ancient wisdom traditions through a socio-political, scientific, and historical lens. Her goal today is to make spirituality accessible, informed, intersectional, and relational. Her hope is that we can transform the way we relate to one another and our planet without losing the feeling of numinous wonder when exploring the Great Mystery alone or with others.
Rev. Steward currently lives in North Andover, Massachusetts in a former parsonage with her husband, Brendan, and their Toy Fox Terriers, Smidgen T. Spryfox, and his (biological) mother, Jumpin' Jitterbug Jones, on the unceded land that was stewarded by at least four different indigenous nations: Pawtucket, Massa-adchu-es-et (Massachusett), Pennacook, and Wabanaki (Dawnland Confederacy).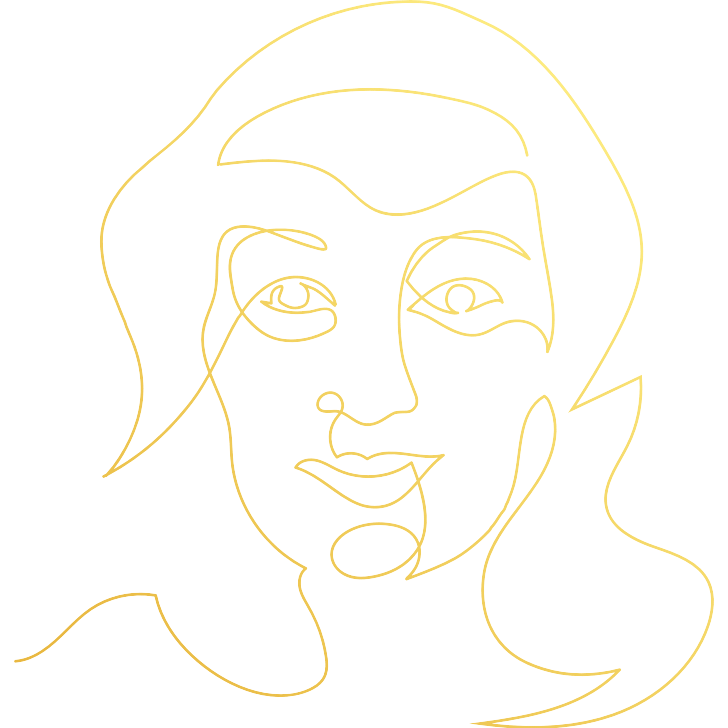 JEN TRULSON [She/Her]
Co-founder, A Mighty Kindness | Lantern Keeper | Circle Facilitator | Seeker
Growing up, Jen was an on-again-off-again church goer. From attending Sunday School at Our Saviour's Lutheran church in Montana every week as a young child to occasionally attending non-denominational churches while living in Washington State, she loved the sense of belonging to a community and was often moved to tears by the praise and worship. However, she did not enjoy the feeling of judgment she got through the scriptures, often experiencing a sense of shame and fear through their translation and the 'don't question authority' message. You would think this would make her a Skeptic—however, in spite of the scriptures, she could still feel the unconditional love of "Jesus loves me, this I know" in her bones.
Jen has since continued to seek out and create community in all its various forms in all aspects of her life. She has enjoyed joining communities around common interests, has created women's groups and facilitated sacred circles, and most recently facilitated a 6000+ Facebook community for Meditation and Mindfulness Practitioners.
What excites her about A Mighty Kindness is not only to help bring her best friend Jessica's vision to life, but also to help create and be a part of a community rooted in collective kindness, justice, and growth. Her hope is to contribute more grace, love, and shared understanding to this community and the world-at-large so that we may all learn to hold our humanness as sacred.
Jen currently lives with her husband, Dave, and their two rescue dogs, Maggie & Pooch. They have three adult children and love all that their family continues to become. Their home base is in Bellevue, Washington, the traditional land of the first people of Seattle, the Duwamish past and present. They also spend part of each year in Kihei, Hawaii, the traditional land of Kō Hawaiʻi Paeʻāina (Kingdom of Hawaii).
INTERESTED IN BECOMING A LANTERN KEEPER?
Our community is always evolving and changing and so our leadership needs to evolve and change to meet it. If you are interested in joining the leadership of A Mighty Kindness, facilitating a circle, or volunteering to take a more active role in the House of Belonging, please email us at
bekind@amightykindness.org
with your proposal. We look forward to hearing from you!
Interested in Learning More?
Come shine your light on the shore of the Great Mystery. Use modern means to explore ancient wisdom traditions and stay up-to-date on the latest offerings, inspiration, and resources available for you as a Seeker, Skeptic, or Scamp.
Receive an invitation to join our always-free online community, The House of Belonging, once you sign up.