September 13-17, 2022 | Stockbridge, Vermont
We live in a grief-illiterate culture, one that looks away or shifts uncomfortably when we encounter another person who has lost something—or someone—that was precious in their lives. Yet grief is a necessary and sacred emotion and the grieving process—while often terribly lonely—is not meant to be undertaken solely on our own.
In this 5-day, 4-night retreat, enjoy the sanctuary of a small, private home in Stockbridge, Vermont—nestled right in the Green Mountains—where we will gather to honor our grief by connecting with nature, making music, engaging in movement, creating art, writing and journaling, tending a fire, eating good food, getting lots of rest, and laughing a lot. (Yes. A lot.)
Whether your grief is fresh or a long-time companion, you will feel fully held and completely supported as you tap into what author Karla McLaren calls the "deep river of your soul."
Come.
Bring your whole self and the depth and breadth of your emotions to this holy and transforming circle. Let the love of our community nourish and heal you while together we build the capacity, compassion, and connection to hold the beautiful and bittersweet paradox and enormity of both our love and grief.
"For the most part, grief is not a problem to be solved, not a condition to be medicated, but a deep encounter with an essential experience of being human."

~ Francis Weller, The Wild Edge of Sorrow
Benefits and Takeaways
Experience a safe and loving container to explore and honor your losses in all forms.
Increase your internal capacity for grief through witnessing it for yourself and others.
Create new levels of awareness and compassion for your grief and the grief of others.
Deepen your understanding of the cycles of your own grief to find appreciation in the interplay between love, laughter, tears, and sorrow.
Learn how to hold and embrace the seeming paradox between sorrow and joy, lamentation and jubilation in everyday life as essential ingredients to our aliveness.
Use different healing modalities such as music, art, journaling, meditation, nature, resting practices, contemplative silence, guided visualizations to support and find peace within grief.
Continue your initiation on the Path of the Lantern Keeper: When we learn to tend our own light it helps us to tend the light of others.
What to Expect
Under the care of two experienced and professional guides and facilitators, we will create a caring and safe container as compassionate witnesses to tend to your spirit using our Circle Sanctum Facilitation Model. 

We will open and close our circle with an intimate and sacred ceremony designed exclusively for this group.

Journals and pens will be provided. However if you have a journal that is your favorite, please bring it!

We will have art supplies + offer at least one art practice. Many art supplies will be available throughout the retreat for your own journaling and creation experience.

There will be daily optional offerings of guided rest circles, facilitated meditations, or contemplative walks.

Every morning, we will begin our day with a silent breakfast and an invitation to contemplation.

Every night, we will gather for a family-style dinner. Our intention is that we will spend some of our time together cooking and nourishing ourselves as metaphor for the spiritual tending and nourishment we will also be doing together. (Don't worry: we'll accommodate any allergies and food restrictions.)

Meals will be vegetarian with some optional proteins like chicken and turkey for those who request it.
"Your joy is your sorrow unmasked. And the selfsame well from which your laughter rises was oftentimes filled with your tears. And how else can it be? The deeper that sorrow carves into your being, the more joy you can contain. Is not the cup that holds your wine the very cup that was burned in the potter's oven? And is not the lute that soothes your spirit, the very wood that was hollowed with knives? When you are joyous, look deep into your heart and you shall find it is only that which has given you sorrow that is giving you joy. When you are sorrowful, look again in your heart, and you shall see that in truth you are weeping for that which has been your delight."

~Khalil Ghibran, On Joy & Sorrow
High-Level Schedule
Tuesday, September 13, 2022:
Afternoon: Arrive & get settled into your space.
Early Evening: Enjoy a communal dinner with introductions/intentions
Evening: Opening of the Circle Ceremony
Wednesday, September 14, 2022:
Morning: Silent Breakfast with invitation to contemplation.
Late Morning: "Naming & (Re)claiming" circle work
Afternoon: After lunch, writing exercise + personal integration time.
Evening: After dinner, "keening & lamentation" circle.
Thursday, September 15, 2022:
Morning: Silent Breakfast with invitation to contemplation.
Late Morning: "Befriending Sorrow" circle work
Afternoon: After lunch, writing + personal integration time.
Evening: After dinner, "blessing our boundaries" circle.
Friday, September 16, 2022:
Morning: Silent Breakfast with invitation to contemplation.
Late Morning: "Transforming & Transmuting" circle work
Afternoon: After lunch, art exercise + personal integration time.
Evening: Closing Ceremony
Saturday, September 17, 2022:
Morning: Final breakfast & closing of circle
Late morning: Say goodbye and head home (10am check-out)
Our Outer Sanctuary
For our retreat, we've selected a secluded and inviting private home called "The Crooked House," which is at the base of the Green Mountain National Forest and less than a mile from the winding White River. The house is located on 1.3 acres, within walking distance of the Peavine Park swimming hole. It is also just minutes from the Green Mountain Trails for hiking and biking. And the view? As Jen would say, "Stop it now!" It's the perfect spot for a soul-restoring retreat.
About the Crooked House
Nestled in the foothills of the gorgeous Green Mountains, our retreat takes place in a 4-bed, 2.5-bath private house in Stockbridge, VT. The house can comfortably sleep 8 people with a private Queen bedroom and two bunk rooms available for our retreat attendees. (One bunk room can sleep up to 4 people and the other can sleep 2 people.) The house includes a sauna and offers high-speed internet. There is no cell phone service here. However, internet calls can be made from the house.
How to get here
This house is 25 minutes from Killington Ski Resort, a popular ski destination in Vermont. The closest regional airport is the Rutland Southern Vermont Regional Airport. The Lebanon Municipal Airport in Lebanon, NH is the next closest airport. Burlington International Airport and Albany International Airport are the two closest international airports.
Your Grief Guides & Facilitators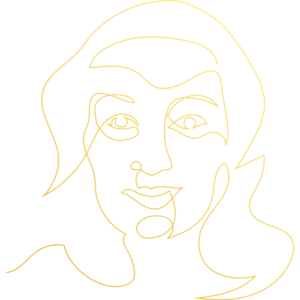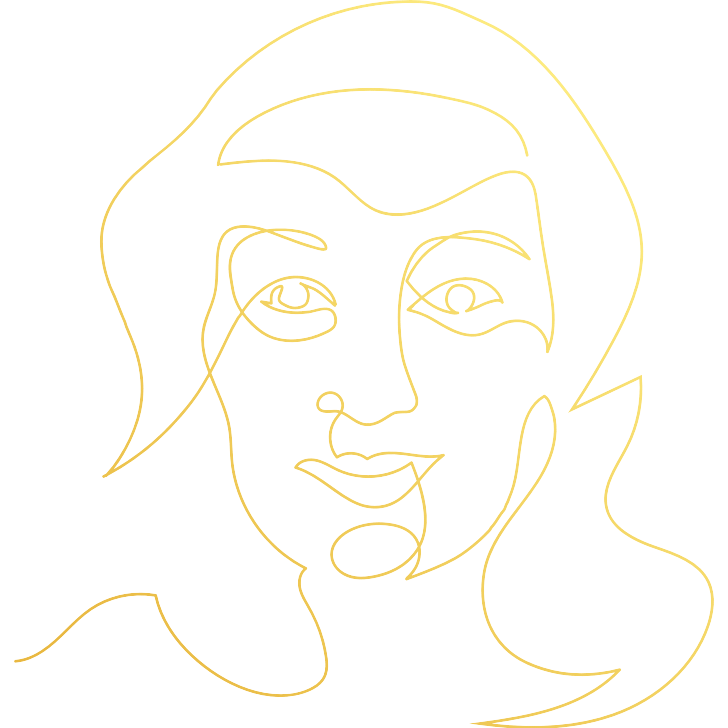 Lantern Keeper Jen Trulson is an experienced "grief & loss" guide and circle facilitator. She is a Master Certified Life Coach, Certified Death Doula, and a Pregnancy and Infant Loss Facilitator. She has completed the Sacred Art of Living's Anamcara training and was a long-time Hospice volunteer. As a compassionate witness and companion, Jen's approach to grief and loss is tender, warm, pragmatic, and spacious. At 17, Jen lost her father to a cancer of the liver , passing on his 38th birthday.  Just 7 years later—when she was 24 years old—Jen also experienced the loss of her first son, Calvin, who was stillborn at 7 months. These two pivotal losses in her life have given Jen an appreciation for the ephemeral nature of life and a deep sense of gratitude for every moment she has been given. Having the opportunity to sit with the dying or to support women in particular who have experienced the loss of a child is an honor for Jen. She looks forward to sharing a circle with you and holding space for your grief.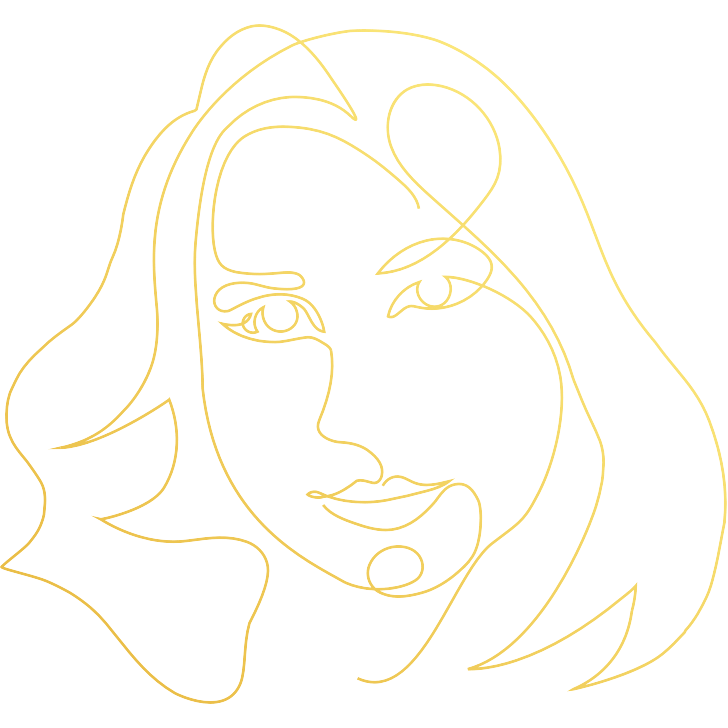 Reverend Jessica Steward is an ordained interfaith minister and the Abbess of A Mighty Kindness, an interspiritual sanctuary for seekers, skeptics, and scamps. Since losing her mom to a rare form of breast cancer when she was 17—and her beloved aunt to the same cancer just 3 years later—Jessica has walked with grief as her near-constant companion for nearly 30 years. As an interfaith minister, she has acted as a spiritual companion and compassionate witness for those processing grief in all its stages—from anticipatory grief to decades old sorrow. Jessica has sat with dying patients and their grieving families, has supported male prisoners as they processed years of physical and emotional abuse they endured as well as grappling with their crimes and the subsequent loss of freedom, and has held space for aging elders during their final years. Jessica firmly believes that grief is not a problem to be solved nor fixed: It is merely a remnant and reminder of the myriad gifts of love and joy we've once experienced in our life and our capacities to experience those gifts again and again. She looks forward to supporting you as you explore, befriend, and find peace with your grief.
Join Us
This is a small, intimate group in a cozy, private house, surrounded by nature, with plenty of nooks and crannies to find respite. We will be working closely as a circle to create an experience that nourishes you and your fellow attendees—mind, body, spirit, and soul. We plan to have no more than 8 people in the house total—with 2 facilitators and 5 to 6 participants, depending on who is moved to join us. 
5 days, 4 nights

Arrive Tuesday, September 13, 2022, leave Saturday, September 17, 2022

Includes breakfast, lunch, and dinner + snacks every day.

Journal and pen provided

For the safety and comfort of the group, we ask that

all attendees are vaccinated against COVID-19 prior to the retreat

—or have tested negative prior to arrival—and are showing no symptoms of the virus.

Private Queen Room: $1,075 + travel (1 spot available)

Shared Bunk Rooms: $975 + travel (5 spots total)
Before joining us, we'd like to have a chance to hear more about your interest in this retreat, particularly given the size and intimacy of the offering. Please fill out the very simple form below to apply for a spot in our retreat.
Sold Out
Contact us at bekind@amightykindness.org to get on our waiting list!
---
Cancellation Kind-line: Given the intimate size and nature of this retreat, we are unable to provide refunds if you have to cancel unless we are able to find someone to fill your spot.
[Banner Photo by Patrick Bald on Unsplash]