The Divine Beckons.
✨8 Writers; 8 Divine Dialogue Invitations; 8 Weeks of Deep Writing
✨Registration Closes January 13, 2023; First Prompt Arrives January 18, 2023; Live Circle Begins January 22, 2023
---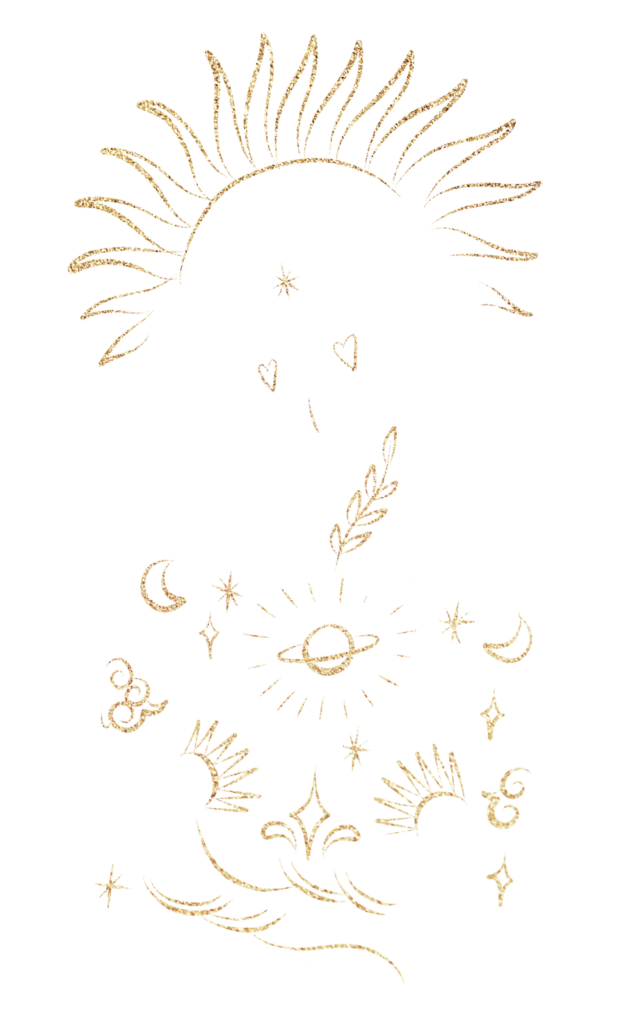 Come.
Enter the cave of your heart and listen.
Listen.
Listen.
Listen.
The Divine is always in dialogue with you. Moving through you. Guiding you. Shaping your path.
It's there if you listen.
The Divine is whispering to you through the wind. It is animating the clouds and germinating the seeds. It is in the rot of the fallen leaves and in the earthworm as she moves through the dirt and as the dirt moves through her. The Divine is ever present and ever available.
As long as you make time to listen.
In this intimate 8-person, 8-week virtual writing circle, we will do just that: make time to connect with the Divine. We will walk the path of the Feminine Mystic as we engage in dialogue with the Divine. We will devote ourselves to a practice of deep listening, channeling the wisdom of Spirit through a weekly writing practice. We will learn how to access what is always available to us through the cave of our heart and begin to develop a soul map to guide us forward in our lives and our purpose, and the meaning that lies at the intersection of those two things.
Come walk the path of devotion. Show up for the Divine. Show up for yourself. Embrace the Femine Mystic's journey. Come write your way to the Sacred.
Come listen, listen, listen.
The Divine, she beckons.
---
Why "Divine Dialogues"?
We are always in communication with the Divine, open to the guidance of something bigger than ourselves. Some call it our Higher Wisdom or Higher Self, some call it Intuition or our "gut instinct," while others recognize the voice as something beyond or outside of themselves—Spirit, the Divine, the Sacred, the Beloved, or even just "God."
In this intimate circle, we are committing to walk a path of devotion to enter into regular and deliberate dialogue with the Divine each week in order to cultivate a sense of connection, accessibility, and trust with something bigger than ourselves. Our goal is to use the human to access the holy—to set aside our sense of separation from the Divine and embrace a sense of union with her instead.
We write both individually as a contemplative practice and "in circle"—in a community of fellow Writers and Mystics. Our goal is to support each other, to witness the Divine in each other's eyes and hearts,  to draw insight and inspiration for each other's writing, and to expand our understanding and connection with the Divine through different words and perspectives.
The Methodology: Writing as a Spiritual Practice
During your time together, Reverend Jessica will guide you through her simple but profound method of Writing as a Spiritual Practice. This form of writing is an evolved and unique form of writing that combines the Proprioceptive Writing method with Natalie Goldberg's method and feels like a kind of channeled form of writing. With your favorite pen and a heap of unlined paper, you will hand-write what you hear from your Higher Self or the Divine, read your Writing out loud, and then deepen into it with a second hand-written Write.
Unlike other process-writing methods like free writing, journal writing, morning pages, and stream-of-consciousness writing, the aim of Writing as a Spiritual Practice is not merely expression but also reflection. The gift of this form of writing is that we are not writing for anyone other than ourselves and yet when done in circle, everyone benefits deeply from the wisdom you tap into from spirit.
This form of writing is transformative, expansive, and sacred. Having used it with herself and others for over 7 years, Jessica can't wait to guide you as you deepen into this methodology and witness the miracle that is always speaking to you.
What You'll Experience
Each Wednesday, you will receive a Divine Dialogue written excerpt + writing prompt in our private circle within our online community, The House of Belonging.

Using the Writing as a Spiritual Practice methodology, you will be asked to dialogue with the Divine prior to our live Sunday circle and to bring that piece with you to our circle.

Each Sunday, we will gather in circle, where you will read your written dialogue out loud to the circle as witness.

We will all engage in a "Deepening" writing exercise to help us carry our insights and wisdom into the following week.
Bonus!
Through divination, each member of the circle will receive a Divine Feminine figure who will be your guide as you walk the path of the Sacred during our journey together.

You will receive a PDF summary of your Divine Feminine Guide with writing prompts, contemplative invitations, offerings, and suggested practices on how to work with her throughout our time together and beyond.

You will receive two recorded visualizations (Meeting Your Divine Feminine Guide; Writing From the Cave of Your Heart) to help facilitate dialoguing with the individuals, characteristics, elements, concepts, or abstractions that are introduced for each week's Divine Dialogue.
But, but, but… I'm not a writer.
To learn or engage in Divine Dialogues using the Writing as a Spiritual Practice methodology, you do not have to be a writer, let alone a so-called "good writer." This circle isn't about how well you write. Not in the least. It's actually designed to help you deeply listen, or more accurately, how to tune in and allow yourself to hear—hear your inner voice, your higher wisdom, the voice of the Divine. You then write what you receive as you receive it. Finally, you read it out loud in-circle to hear what you received at a deeper level. It's an exercise in presence not perfection.
**This circle will NOT be recorded. Live attendance is required.**
What You'll Receive
As part of this circle you will receive:
1 (one) personalized Divine Feminine Figure & PDF Guide
2 (two) Guided Visualization Recordings
8 (eight) Weekly Divine Dialogue Writing Invitations
8 (eight) 90-minute, In-Person "Deepening" Writing Circles.
On-line and Live Circle Details
Each Wednesday, you will receive a written invitation to guide your Divine Dialogue via our private group in The House of Belonging online community.

You will bring that piece to read on Sundays to read out loud and then deepen into during our live circle.

On Sundays, Our live "Deepening" writing circle will meet weekly for 10 weeks via Zoom.
Our first live writing circle is Sunday, January 22, 2023:

January 22, 29; February 5, 12, 19, 26; March 5, 12
Your Divine Feminine Guide and first invitation will be sent Wednesday, January 18, 2022.

We will meet at 4:00pm PT/7:00pm ET.
Each live writing circle will be 90-minutes long.
Each in-person circle will include:

Reading the piece you've written prior to the live circle
An invitation to deepen from the circle facilitator
Time to deepen in with additional writing, reading, and reflection in-circle together.

In between circles, we will encourage sharing and connection via a secret online group in the House of Belonging.
Each circle will be lovingly facilitated by Jessica Steward using the Circle Sanctum model and the Writing as a Spiritual Practice Methodology.
How to Prepare for Circle
You will want a comfortable writing surface conducive to hand-writing.
You are encouraged to set up a private space from where you can join the circle uninterrupted. Light a candle. Get comfortable.
Complete the hand-written dialogue prior to the live circle.
What to Bring
Bring the hand-written piece you completed prior to the live circle
This form of writing is handwritten. Bring your favorite pen and plenty of sheets of unlined paper.
A clipboard to store and organize your "Writes" can be helpful, but is not necessary.
Register Now
Registration Closes January 13, 2023; First Prompt Arrives January 18, 2023; Live Circle Begins January 22, 2023.
In the spirit of this "collective care fellowship", all paid programs offer 3 tiers of pricing: Collective Care Beneficiary, Collective Care Maintainer, and Collective Care Contributor. We may play all of these roles throughout our lives and wherever you find yourself in this moment is welcome.
SOLD OUT
If you are interested in this program, please email bekind@amightykindness.org to be included in future writing offerings.